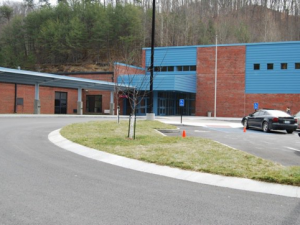 Martin County, do you have some free time anytime during the day?
Inez Elementary is looking for Parent Volunteers! You don't have to give us all your free time but, we sure could use a little bit of it. There's no manual labor involved, you don't have to leave the building, you can even take a break if you need to! Come on now…an hour or two listening to a child read or helping them learn, assisting a child with their writing can bring you great satisfaction. Come find out for yourself.
The Inez Family Resource Center was founded January 9, 1995. Their ongoing mission is to remove non-cognitive barriers to students education, assist families when services are needed, and help produce well loved, educated, productive children. They have several on-going programs in which you can become involved. They are always looking for donations of clean, gently used children's clothes and shoes. They also appreciate any volunteers to mentor or tutor children.
They are located in Room #112 of Inez Elementary School in Inez.Their regular office hours are Monday through Friday from 8:00 am until 2:30 pm. If you are interested in helping in any way stop by or give them a call at 298-3486.
If you have a story or event you would like listed on our website please contact us through the contact form today!