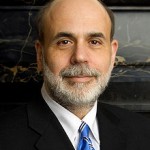 The DOW is flirting with levels below 10,000, the S&P 500 is closing in on 1100 and unemployment levels are reaching all time highs everywhere. I'm not here to preach doomsday but as we all already know, right now our economy stinks! No matter what tricks Mr. Bernanke pulls he just can't seem to solve the problems facing the United States.
There really isn't much we can do as individuals to help the economy recover, but there are some things you can do to help trim the monthly budget. One great way to start is by taking advantage of some of the gift card buy/trade/sell programs that have recently became popular on the internet.
If you are not familiar with these services let me give you a brief overview. These type of services allow you to sell your unwanted gift cards to others who will use them. For example Aunt Tina gave you a $25 gift card to Red Lobster for your birthday. The thought of eating seafood absolutely repulses you. List your gift card online for a small fee and use the cash to purchase another gift card of your choice. Sure, they will charge a small fee and you won't get face value for the gift card, but $20 to spend at Texas Roadhouse my appeal to you much more than $25 at Red Lobster.
Gift card trading websites also offer more than restaurant cards. Most popular chain retail, online and shops can be purchased as well. Target, Kmart, and WalMart are all popular choices. Discounts vary from 6% to as much as 30% so with some luck you can find some real bargains.
I admit 6% doesn't sound like a lot of savings but imagine if you could trim 6% of your total expenses each year. The medium household income for Kentucky in 2009 was about $40,000. The bring home pay would be around $30,000. If you could save 6% of that each year you would have another $1,800 per year!
If you want to give the program a try follow this link to CouponTrade.com