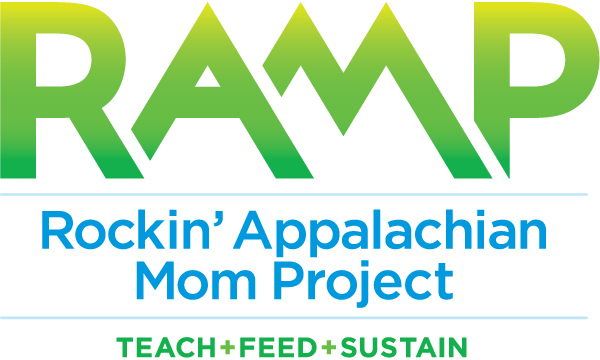 Prepared by:   Rockin' Appalachian Mom Project (www.RAMPAmerica.org)
Contact:          Jenifer Howard 203-273-4246 ( [email protected])
Inez, Ky., March 12, 2012 – The Rockin' Appalachian Mom Project (RAMP), a non-profit organization founded by mom and entrepreneur Amy Guerrieri, that works in the Appalachian region of Martin County Kentucky, and focuses on combating poverty through food, nutrition, and economic development, jumped into action after the devastating tornadoes that ripped through Kentucky in early March.  Amy and a team of 25 volunteers, from Martin County and Connecticut, Amy's home state, worked in Martin County this week to distribute two semi tractor trailer truckloads of supplies that RAMP was able to secure and have delivered to the tornado-wrecked area.
More than 135 homes were affected by the tornadoes and 42 homes destroyed in this eastern Kentucky county of just 12,000 residents.  The small hamlets of Beauty and Lovely, Kentucky, on the Martin County and West Virginia border, were especially devastated by the 160 mph winds that ripped through the area on March 2nd.  Now, almost two weeks later, families are still picking up the pieces of their broken homes and lives, and struggling to rebuild in a community that has seen its share of natural disasters.
RAMP has been working in Martin County for the past three years, focusing its efforts on combating poverty issues through food and nutrition education, and economic development in the community.  RAMP has several successful programs it implements through the schools and in the community and relief work is not typically RAMP's focus.  However, when RAMP heard of the devastating tornadoes that decimated homes and businesses, RAMP was inspired by the depth of compassion and neighborliness that it saw in the Martin County residents – an area plagued by poverty issues and known as one of the poorest counties in the U.S.
"Here we have an area of the country where residents struggle to survive on a daily basis," noted Amy Guerrieri, founder of the Rockin' Appalachian Mom Project. "Many of these families don't have the resources to rebuild; many don't have insurance to cover the damage. When we saw the level of devastation, and knew that children were being affected, we knew we had to rally our own community, and those that support RAMP throughout the U.S., to donate to this cause and help these families get through this difficult time in their lives."
RAMP was able to quickly secure donations from its corporate partners, Whole Foods Market, and the Capital Area Food Bank, and arranged for trucks to bring emergency relief supplies to the area.  Two semi tractor trailer trucks arrived this week – one filled just with drinking water to help those still without water or electricity in their homes; the second truck was filled with non-perishable food items, personal hygiene items, blankets and cleaning supplies.  Financial donations also came in answer to RAMP's call for support, and those funds were used to restore water to homes where children lived that had lost service due to the storm; and secure a permanent, long-term house for a family with three children that lost their home to the tornado.  RAMP would like to thank all that donated to this cause, and to those that personally volunteered their time to help in Martin County.
The Rockin' Appalachian Mom Project is a 501c3 non-profit dedicated to making a difference in the lives of poverty-stricken children and families in the Appalachian region of the United States.  RAMP's mission is to provide basic needs and sustain food pantries that serve the neediest in the community, improve the nutritional well being of local residents, and create sustainability by creating income generating projects that will bring economic growth and lasting change. Working community-to-community, family-to-family, Mom-to-Mom, and kid-to-kid, RAMP is making a difference.  To donate to RAMP's tornado relief fund, or to support RAMP's other programs, please visit http://www.RAMPAmerica.org.