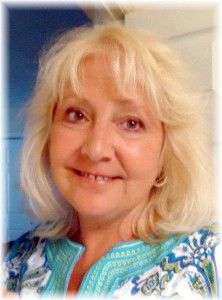 Vanessa C. Cline-Cassady, 51 of Inez, Kentucky passed away Friday, August 16th, 2013 at Pikeville Medical Center. She was born in Louisa, Kentucky on June 16th, 1962 to Lassie Cline and the late Bill "Couge" Cline. In addition to her father she is preceded in death by two infant children, Adam and Victoria.
Vanessa is survived by her mother, one daughter, Catherine Cassady of Salyersville, Kentucky, two sons, Devon and Daniel Cassady of Inez, two grandchildren, Shawn and Aviana, one brother, William Michael (Vicki) Cline of Ulysses, Kentucky, niece and nephew, Timoth Cline and Marci Cline and a very special friend, Mari Lou Fraley. Vanessa is also survived by one aunt, Louise Carr of Ohio, great niece, Miranda Cline and a host of friends and family.
Visitation will be held at the Richmond-Callaham Funeral Home in Inez on Sunday, August 18th starting at 4:00pm. Funeral services will also be at the funeral home on Monday, August 19th at 1:00pm with Sam Schmidt and Paul Stepp officiating. Burial will follow at the Cline Cemetery in Inez, Kentucky. Arrangements are under the direction of the Richmond-Callaham Funeral Home, Inez, Kentucky.