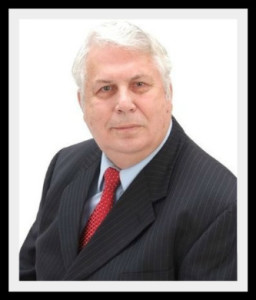 James Darrell Stepp, age 69 of Nashville, TN formerly of Martin County, KY went to be with the Lord on October 11, 2013, surrounded by his family in Nashville. Born on April 30, 1944, in Martin County, KY to the late Martin and Ruby (Kirk) Stepp. James D. Stepp was a man of true honor and character. His most notable accomplishments include being a proud member of the US Air Force in the Korean and Vietnam Wars, as well as working for the Government for over 30 years and, most momentous he was an Honor Guard at John F. Kennedy's funeral in 1963.
     Married on February 5, 1971, his survivors include his wife, Alice Faye (Jarrett) Stepp of Nashville, TN; two daughters, Lisa Renee (Stepp) Comer and Amy Michelle Stepp both of Nashville, TN; grandchildren, Sarah Nicole, Rebekah Grace, Joshua Xavier, and Daniel Jude; one brother, Harold Stepp of Inez, KY; and one sister, Joyce (Stepp) Stucki of Nashville, TN. He was preceded in death by his twin sister, Janet (Stepp) Centers.
     Funeral services will be 2pm Tuesday, October 15, 2013 in the chapel of the Phelps & Son Funeral Home with burial to follow in the Kirk Cemetery at Pilgrim. Garrett Mills will officiate. Friends may visit the funeral home from 4-8pm Monday. In lieu of flowers, donations can be made to Turkey Nazarene Church in Inez, KY founded and pastored by his late father.