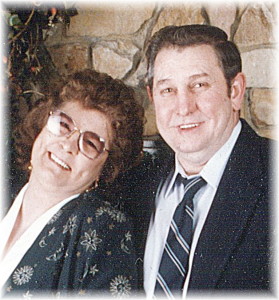 Joan "Kitty" Maynard, 66 of Debord, Kentucky passed away Thursday, August 29th, 2013 at her home. She was born on December 30th, 1946 in Portland, Indiana to the late Elmer Maurice Bricker and Louella Louise Calloway Bricker. In addition to her parents she is preceded in death by one brother, Tom Bricker and one sister, Barbara Bricker.
Joan is survived by her husband, James "Buttermillk" Maynard, one daughter, Rose Marie (Ronnie) Johnson of Inez, two sons, James Scott Maynard of Debord and Brandon Maurice Maynard of Alton, Illinois, four grandchildren, Jennifer Carrier, Brian Maynard, Brandi Maynard and Adrian Maynard and ten siblings, Patricia Brillhart of Florida, Michael Bricker of Dayton, Ohio, Jennie Patrick of Inez, Kentucky, George Bricker, Vicky Dingess, George Wiles and David Willes all of Columbus, Ohio, Sharon Mullingan of Grout City, Ohio, Charlotte Hay of West Jefferson, Ohio and Dottie Wiles of Miami, Florida. Joan is also survived by her sister-in-laws, Bernice and Bobby Endicott of Marion, Ohio, Arizona and Vernal Stepp of Lovely, Kentucky and Emma and Warnie James of Louisa, Kentucky.
Visitation will be held at the Richmond-Callaham Funeral Home in Inez on Saturday, August 31st from 6:00-9:00pm. Funeral services will also be at the funeral home on Sunday, September 1st at 1:00pm with Marion Blair officiating. Burial will follow at the Crum Cemetery in Debord, Kentucky. Arrangements are under the direction of the Richmond-Callaham Funeral Home, Inez, Kentucky.