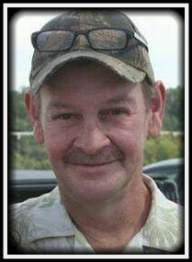 Johnny Ray Jordan, age 50 of Tomahawk, passed away Tuesday, September 24, 2013 at his home. Born September 13, 1963 in Paintsville, Kentucky, he was the son of Peggy Bowen Jordan-Newsome of Tomahawk, Kentucky and the late John R. Jordan. He is survived by his mother, Peggy (Ervin) Jordan-Newsome of Tomahawk; his children, John A. Jordan of Cleveland, Ohio, Danny R. Jordan of Columbus, Ohio and Angelo N. Jordan of Tomahawk, Kentucky; siblings, Debbie (Phil) Stover of Gallipolis Ferry, West Virginia, Tim (Diann) Bowen of Columbus, Ohio, Candy Fulton of Circleville, Ohio, James Newsome of Peachtree City, Georgia and Chris (Jeff) Harless of Inez, Kentucky; and several nieces, nephews, aunts, uncles and cousins.
He was a graduate of Marion Franklin High School in Columbus. Johnny was a veteran of the US Army and was a true American patriot who loved his country and family. He had many friends and a special bond with those from the Southend of Columbus. He will truly be missed and definitely one of a kind.
Funeral services will be 1:00pm Friday in the chapel of the Phelps & Son Funeral Home with burial to follow in the Penix Family Cemetery at Tomahawk. Friends may visit the funeral home from 5-10pm Thursday and until the time of service on Friday. Claude Mollett and Walker Fields will officiate. In lieu of flowers, contributions can be made to the Phelps & Son Funeral Home by call (606) 298-0602. Arrangements are by the Phelps & Son Funeral Home, Inez.