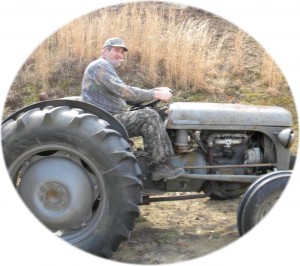 James Albert Blackburn 61, of Inez, Ky passed away on Saturday, September 14, 2013 at home surrounded by family. He was born on May 22, 1952 in Martin County, KY to the Late James Epp and Alice Scott Blackburn. He was also preceded in death by one brother, Burgess Delong and one sister, Sylvia McGinnis. James was an avid outdoorsman and loved hunting and fishing and he passed these skills down to his family and friends. He spent his younger years working in the coal industry until he was disabled in 1989.
James is survived by his long time companion of 37 years, Vicky Mayhan of Inez, Ky as well as one son, Chris (Linda) Blackburn of Tomahawk, KY, three grandchildren, Joseph Blackburn, Trevor Blackburn, and Emily Blackburn all of Tomahawk, KY as well as two brothers, Fayette (Shirley) Blackburn of Debord, KY and Edsel (Carolyn) Blackburn of Johnstown, OH. James also leaves behind his four sisters, Voneda Blackburn of Inez, KY, Ida (Jim) Porter of Debord, KY, Marie (Cliff) Browning of Chilicothe, OH, and Rowena (Kenneth) Fletcher of Hardy, KY as well as a host of nieces and nephews.
Funeral services will be conducted on Tuesday, September 17, 2013 at 1:00pm at the Richmond-Callaham Funeral Home, Inez, with Joe Mullins officiating. Burial will follow in the Blackburn Cemetery of Inez, KY. Visitation will be from 6-10pm Sunday and Monday at the funeral home. Arrangements are under the direction of the Richmond-Callaham Funeral Home, Inez, KY.