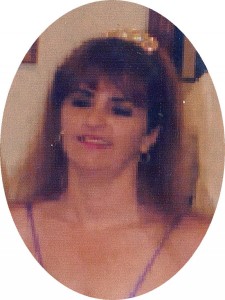 Anita Jean Williams, 46, of Breeden, WV passed away October 3, 2013.
She was born Jan. 15, 1967 in Kentucky, the daughter of Cecil Edward Francis and Maggie Carolyn Ray.
Survivors include her husband, Shawn Williams of Breeden; sons, James Allen Francis of Texas and Bryan Yates of Feds Creek, KY; step-children, Shawn Williams and Stephanie Williams; Papa, Charles Parsons of Breeden, WV; brothers, Danny Edward [Rhonda] Francis of Varney, KY, Cecil David [Misty] Francis of Daniels Creek, KY, and john Thomas Francis of Mita, KY; sisters, Denna Mounts of Texas and Tenna [Bill] Walters of Varney, KY; mother-in-law, Ina Jean Bailey; as well as a large host of family and friends.
Anita was a good-hearted sister, mother, and wife and will be greatly missed.
Funeral services will be at 12 noon, Wed., Oct. 9, 2013 at Welcome Home Church with Rev. Daniel Perry officiating. Burial will follow in the Bailey Family Cemetery, Marrowbone, WV.
Friends may call after 5:00 PM Tuesday, Oct. 8, 2013 at the church.