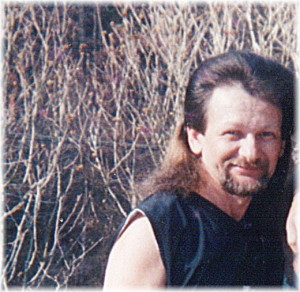 Timothy Stevens, 55, of Breeden, WV passed away October 3, 2013 at Cabell Huntington Hospital.
He was born March 27, 1958 in Mingo County, WV, the son of James Arthur Stevens and the late Polly Johnson Stevens.
In addition to his mother, he is preceded in death by: his son, Timothy Paul Stevens; brothers, William Hodge and Wesley Jr. Johnson .
He is survived by: his wife, Peggy Sue Stevens; daughter, Terrie Ann Stevens ; and step son, Joseph Major Jordan all of Breeden, WV; his brother, James Stevens of Breeden, WV; his sisters, Sharon Stafford and Rosemary Stevens both of Breeden, and Teresa Stevens of Columbus, OH.
Funeral Services will be held at 1:00 PM Thusday, Oct. 17, 2013, at Old Jennies Creek Church with Freddie Messer Jr. officiating. Burial will follow in the Family Cemetery at Crum, WV.
Visitation will be after 5:00 PM, Tuesday, October 8, 2013 at the Church.