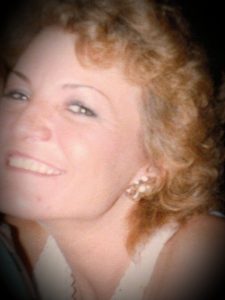 Barbara L. Stamper, age 60 of Lackey, Kentucky passed away Thursday August 24, 2017 at Golden Years Rest Home in Lackey. Born October 17, 1956 in Dawson, Georgia, she was the daughter of the late Jack R. Stamper and Margie Odom Stamper. In addition to her parents, Barbara is preceded in death by three sisters: Carol R. Koren, Exie Lee Stanley and Etta Faye Stamper.
She is survived by one daughter, Stephanie Osborne, and husband Kelly of Van Lear; one son, William R. Smith, and wife Tiffany of Texas; one brother, Jack Stamper of West Liberty; one sister, Linda Waryk, and husband, Tim of Buffalo, New York; and three grandchildren also survive.
Friends may visit the Phelps & Son Funeral Home from 5:00pm to 7:00pm Sunday with a funeral service at 7:00pm. Steve Rose will officiate. Burial will follow at a later date. Arrangements are under the direction of the Phelps & Son Funeral Home, Paintsville.