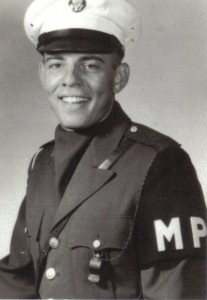 Samuel Julian Varney, age 68 of Crum, WV, passed away early Sunday, September 15, 2013 at his home at Silver Creek, Crum, West Virginia. Born October 27, 1944 in Webb, West Virginia, he was the son of the late Luther Varney and Edna (Spaulding) Varney. In addition to his parents, he is preceded in death by one brother, Donald L. Varney; and two sisters, Beulah Faye Parsley and JoAnn Varney. He is survived by his wife, Joanne (Bartoe) Varney; two sons, Brian Z. Varney of Huntington, West Virginia and Brandon E. Varney of Dunbar, West Virginia; one brother, Troy E. Varney of Crum, West Virginia; one sister, and Betty Varney Edmunson of Broken Arrow, Oklahoma.
He was a Member of the Crum Church of Christ and was an educator with the Wayne County Board of Education for 34 years. He taught at Crum Elementary and Dunlow Elementary. He graduated from Crum High School, class of 1962. Julian attended David Lipscomb University and was a graduate of Glenville State College and Marshall University. He served in the U.S. Army from 1968-1971 and served in Vietnam from November 1968 – November 1971.
Funeral services will be 11am Wednesday, September 18, 2013 at the Crum Church of Christ with burial to follow in the Kentucky Veterans Cemetery North East in Greenup County, Kentucky. Minister Albert Farley will officiate. Friends may visit the church from 6-9pm Tuesday. Arrangements are by the Phelps & Son Funeral Home, Inez.