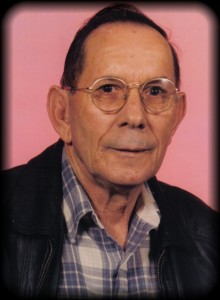 Malcolm Hall, age 86 of Inez, passed away Thursday, September 19, 2013 at Martin County Health Care Facility in Inez. Born December 22, 1926 in Chatteroy, West Virginia, he was the son of the late Bob and Joanna Preece Hall. He is survived by three sons, Bobby Hall of Inez, Kentucky, Jimmy and Eugene Hall both of Louisa, Kentucky; his twin brother, Marcus Hall of Pilgrim, Kentucky; five grandchildren and four great grandchildren.
He was retired from Columbia Gas.
Funeral services will be 11am Saturday, September 21, 2013 in the chapel of the Phelps & Son Funeral Home with burial to follow in the Hall Family Cemetery at Inez. Danny Hall will officiate. Friends may visit the funeral home from 5-9pm Friday and until the time of service on Saturday. Arrangements are by the Phelps & Son Funeral Home, Inez.