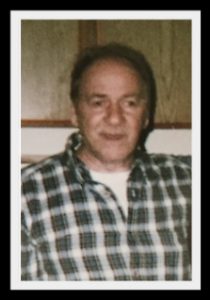 Sylvester Newsome, age 70 of Debord, Ky., passed away Thursday, August 3, 2017 at Three Rivers Medical Center. Born November 1, 1947 in Martin County to the late Brose Newsome and Liza Ward. In addition to his parents he is preceded in death by several bothers and sisters.
He is survived by two sisters: Shelby Jean Jarrett of Debord, Ky and Mary Crum of Rockcastle, Ky; two sons: Donald Newsome of Florida and Ronald Newsome of Ohio; one daughter: Angela DePetris of Florida; 8 Grandchildren, 2 Great grandchildren, and 3 Great Great Grandchildren.
Funeral services will be held 1:00 pm Sunday, August 6, 2017 in the chapel of the Phelps & Son Funeral Home with the burial to follow in the Family Cemetery at Debord. Walter Dutton and Issac Rowland will officiate. Friends may visit at the funeral home from 6-9pm Saturday and until time of services on Sunday. Arrangements are under the direction of the Phelps & Son Funeral Home, Inez.