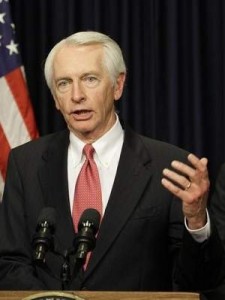 FRANKFORT, KY. — Although state law puts a $1,000 limit on contributions to a candidate in a single election, supporters of Gov. Steve Beshear found legal ways to give much, much more to him, his Democratic Party and other related political causes as he won re-election last year, a Courier-Journal analysis has found.
Consider James Booth, an Inez coal operator and businessman, and his wife, Linda.
In addition to the $1,000 each gave to Beshear's re-election campaign committee, they contributed $37,500 to the Kentucky Democratic Party, and $60,800 to the national Democratic Party.
To continue reading the entire story visit the Courier Journal.