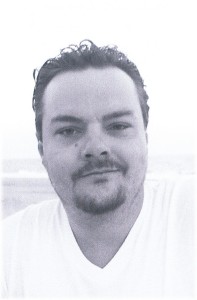 Jahson Darwin Proctor, 35 of Debord, Kentucky passed away at his home on Sunday, July 14th, 2013. Born November 21st, 1977 in Prestonsburg, Kentucky, he was the son of the late Michael Proctor and Ladonna Hammonds. In addition to his parents his is also preceded in death by his grandparents, Robert and Mildred Proctor, Uncle Billy Proctor and Aunt Diana Horn.
He is survived by his son Greyden Proctor, step-son, Braxton McGinnis, one brother, Josh (Stephanie) Proctor, one nephew, Logan and one niece Brooke all of Inez; Grandparents, Avery and Eula Dean Preece of Debord; uncles, Mitchell Preece of Debord and Barry (Debbie) Preece of Huntington, WV and aunt Connie (Keith) Stone of Dayton, Ohio, Doris Preece of Inez, Glenda Preece of Inez, Betty (Butch) Marcum of Louisa and David (Sandy) Proctor of Ashland as well as many cousins.
Jahson was passionate about mustangs, music and was very talented at drawing sketches, but his biggest joy was his son Greyden his "Thunder Buddy"! He was loved by many and will be greatly missed.
Visitation will be held at the Richmond-Callaham Funeral Home in Inez on Tuesday, July 16th at 6:00pm. Funeral services will also be at the funeral home on Wednesday, July 17that 11:00am with Kieth Stone officiating. Burial will follow at the Family Cemetery in Inez. Arrangements are under the direction of the Richmond-Callaham Funeral Home, Inez.
Jahson Darwin Proctor obituary provided by Ricahrd Callaham Funeral Home