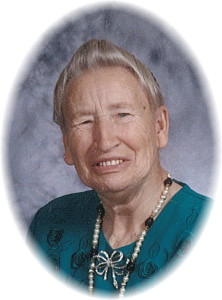 Lucille Maynard Mullins, 85 of Pikeville, Kentucky passed away at her home on Thursday, July 18th, 2013. She was born on February 8th, 1928 in Pike County to the late Kennie Maynard and Julia Setser Maynard. In addition to her parents she is preceded in death by her husband, Mosey Landon Mullins, one son, McKinley Mullins and three siblings, James Arly Maynard, Johnny Maynard and Anna Belle Andrews.
Lucille is survived by her children, James Wallace Mullins, Bobby Lee Mullins, Ethel Fay Lowe, Cora Ann Moore and Cletous Dwayne Mullins all of Pikeville, Kentucky, Jackie Mullins, Julie Mae Moore and Marcella Mullins Howard all of Pilgrim, Kentucky, Willie Irvin Mullins from Michigan and Landon Mullins from Lawrence Co., KY, Geraldine Mullins Akers of Paintsville, Kentucky, Nora Reba Webster of Lexington, Kentucky and Larry Dean Mullins of Brushy Fork, Kentucky, 43 grandchildren and multiple great-grandchildren. She is also survived by three siblings, Richard Maynard of West Virginia, Bobbie Jane Swim and Nora Jean Smith both of Pikeville, Kentucky.
Visitation will be held at the Martin County Freewill Baptist Church after 5:00pm on Friday, July 19th and Saturday, July 20th with church services both nights. Funeral services will also be held at the church on Sunday, July 21st at 1:00pm with Jimmy Stanley and others officiating. Burial will follow at the at the Flem Maynard Cemetery on Brushy Creek. Arrangements are under the direction of Richmond-Callaham Funeral Home, Inez, Kentucky.
Obituary provided by Richard Callaham Funeral Home