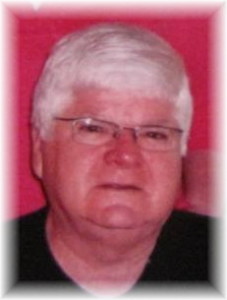 Orvis David Chaffin, 63 of Kermit, WV passed away Saturday, August 17th, 2013 at the Emogene Dolin Jones Hospice House in Huntington, WV.
He was born in East Kermit, WV on September 11th, 1949, the son of the late David and Flornia Lovins Chaffin.
He retired after 36 years as meter reader with Appalachian Power Company. He was a member and interim pastor of Stepptown Baptist Church.
In addition to his parents, he is preceded in death by a daughter, Amy Suzanne.
He is survived by his wife, Sue Schlehuser Chaffin of Kermit, WV; daughter, Christie Chaffin of Proctorville, OH; brother, Ermal (Robin) Chaffin; sisters, Dora Chaffin and Angela (Cam) Dotson all of Kermit, WV.
Visitation will be held on Tuesday, August 20th from 6-9pm at the Warfield Chapel of the Richmond-Callaham Funeral Home in Warfield, Kentucky. Funeral services will also be a the funeral home on Wednesday, August 21st at 11:00am with William Reeves officiating. Burial will follow at Mountain View Memory Gardens in Maher, WV.
In Lieu of flowers, gifts may be given through Stepptown Baptist Church to Cumberland Area Pulpit Supply (CAPS).