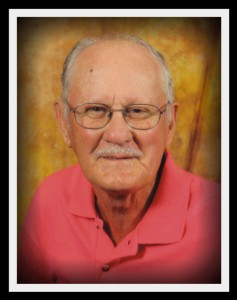 James (Bert) Farley, age 88 of Pilgrim, KY passed away Wednesday, August 28, 2013 at his home. Born October 2, 1924 in Martin County, he was the son of the late Everett and Nola Davis Farley. In addition to his parents, he is preceded in death by his first wife, Mida Cassady Farley; three sons, Danny, Frank and Glenn Farley; one sister, Christine Collins; two brothers, Leroy and Thomas Farley; and one great great grandchild. Bert is survived by his wife, Addie Moore Farley; one son, David Farley of Columbus, Ohio; one daughter, Karen (Terry) Keaton of Pilgrim, KY; two step sons, John (Christina) Osborne of New York and Ron Osborne of Pilgrim, KY; two step daughters, Darlene (Freddie) Maynard of Ulysses, KY and Teresia (Jerry) Marcum of Culloden, West Virginia; three brothers, Glenn (Nadine) Farley of Blaine, KY, Don Farley of Pilgrim and Clay Farley of Hopkinsville, KY; one sister, Geraldine (Bud) Spence of Flat Gap, KY; six grandchildren, eleven great grandchildren, six great great grandchildren, seven step grandchildren, and twelve step great grandchildren.
He was retired from Owens-Illinois Glass Company and was a WWII Navy Veteran.
Funeral services will be 12pm Saturday, August 31, 2013 at the Martin County Freewill Baptist Church with burial to follow in the Cassady Cemetery at Pilgrim. Bobby Mullins and Buddy Stacy will officiate. Friends may visit the church after 5pm Thursday and all day Friday. There will be a military service at the cemetery. Arrangements are by the Phelps & Son Funeral Home, Inez.