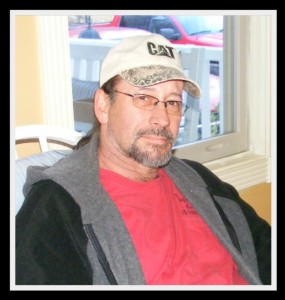 Cecil Muncy Jr., age 54 of Warfield, passed away Saturday, September 28, 2013 at Pikeville Medical Center. Born March 1, 1959 in Williamson, WV, he was the son of Martha Fletcher Kirk of Warfield and the late Cecil Muncy. He is preceded in death by his wife, June Muncy (2001). He is survived by his mother Martha Fletcher Kirk of Warfield; two stepdaughters, Andrea Muncy and Crystal Childers both of South Carolina; two sisters, Sara (Robert) Muncy of Warfield, and Robin (Jonathan) Murphy of Beauty; two step-grandchildren; three nephews, 2 nieces, and one nephew on the way.
Cecil especially loved Harley Davidson Motorcycles and enjoyed riding his own Harley Davidson.
Funeral services will be 1:00 pm Monday, September 30, 2013 at the Little Annie Church, with burial to follow in the Moore Cemetery, Pilgrim. Gene Burnett, Walker Fields, and Elder J.D. Rice will officiate. Friends may visit the church after 4PM Saturday, all day Sunday and until the time of service on Monday. Arrangements are by the Phelps & Son Funeral Home, Inez.