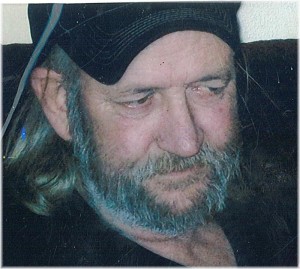 James C. Marcum, 60 of Kermit, West Virginia passed away Friday, September 27th, 2013 at the Community Hospice Care Center in Ashland, Kentucky. He was born on December 1st, 1952 in Wayne County, WV to the late Marion Marcum and Opal Meade Marcum. In addition to his parents he is preceded in death by one sister, Carolyn Haley. James is survived by his wife; Kathleen Davis Marcum of StoneCoal, WV.
James is survived by his children, Shawn Marcum and Angie Perry Sammons both of Stone Coal, WV, Janette Marcum of Warfield, KY, Jimbo Marcum of Ohio, Opal Marcum of Michigan and Celina Perry, Austin Davis and Kambria Perry, nine grandchildren, four brothers, Paul Marcum of Gen Hayes, WV, Martin Marcum of Ft. Gay, WV, Steve Marcum and Jeffery Marcum both of Mississipi, and six sisters, Ernestine Rose of Kermit, WV, Margaret Pertee of Cleveland, Ohio, Jennifer Maddox of South Carolina, Jewell Harbridge, Mildred Ford and Janelle Galvan all of Louisa, Kentucky. He is also survived by special friends, Don Rose and Marvin Meade.
Funeral services will be held at the Golden Springs Freewill Baptist Church in Stone Coal, WV on Monday, September 30th at 1:00pm with Ken Allen, Jess Allen and Bobby Perry officiating. Burial will follow at the Marcum Cemetery in Stone Coal. Friends may visit at the church on Saturday, September 28th starting a 6:00pm and all day on Sunday, September 29th. Arrangements are under the direction of the Richmond-Callaham Funeral Home, Inez, KY.