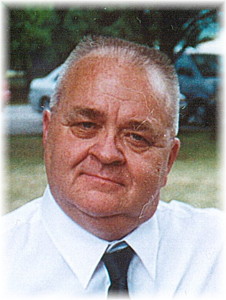 George Dewey (Sonny) Preece III, 69 of Dunlow, WV passed away Monday, September 30th, 2013 at his home. He was born in Charleston, WV on October 27th, 1943 to the late George D. Preece Jr. and Juanita Jones Turner. In addition to his parents he is preceded in death by his other mother, Callie Preece and one brother, John C. Preece.
George is survived by his wife of 44 years, Carolyn Sue Yates Preece, three daughters, Crystal and Mike Haney, Tracie Preece and Amanda Preece all of Dunlow, WV, one grand-daughter, Samantha Preece and two grand-sons, Tyler Howell and George Mason Preece all of Dunlow, WV, and one great grand-daughter, Sonnie Leigh Sammons. He is also survived by his siblings; Buddy Vasmere and Vikie Vasmere of Louisiana.


George was an employee for Columbia Gas Transmissions for 29 years.
Funeral services will be held at the Warfield Chapel of the Richmond-Callaham Funeral Home in Warfield, KY on Thursday, October 3rd, at 12:00pm, with Ray Messer Jr. officiating. Burial will follow at the family Cemetery on Emily Creek. Friends may visit at the Funeral Home on Tuesday, October 1st and Wednesday, October 2nd from 6:00-9:00pm. Arrangements are under the direction of the Richmond-Callaham Funeral Home, Inez, KY.