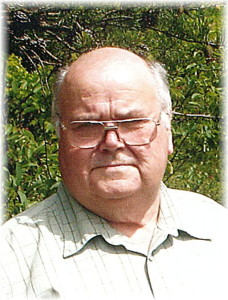 George David Booth 69, of Beauty, Kentucky passed away Saturday, July 13th, 2013 at his home. He was born on August 15, 1943 in Martin County to the late Foster Nelson Booth and Viola Crum Booth.
George is survived by his loving wife, Carol of 45 years, 2 sons, Dewy Booth and Donnie Booth, one daughter, Lisa Booth, 2 grandchildren, Kayla and Casey Booth, 3 brothers, Charles Booth, James Booth and Eugen Booth, 3 sisters, Flo Stacy, Barbara Kelley and Sarah Fannin.
Dave was a well known and liked member of Martin County and a loving husband, father and grandfather who will be greatly missed.
Visitation will be held at the Gospel Light Freewill Baptist Church on Sunday, July 14thstarting at 5:00pm until time of serivce. Funeral services will also be held at the church on Tuesday, July 16th at 11:00am with Glen Belvins officiating. Burial will follow at the Family Cemetery in West Liberty, Kentucky. Arrangements are under the direction of the Richmond-Callaham Funeral Home, Inez, Kentucky.
 George David Booth Obituary provided by Ricahrd Callaham Funeral Home