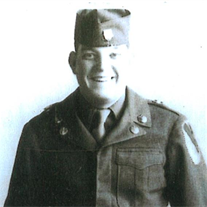 Lester Messer 89, of Ferguson Branch Rd., Dunlow, West Virginia went home to be with the Lord on August 25, 2017, at home with his wife and family by his side. Born November 1, 1927, in Breeden, West Virginia, he was the son of the late, Bryant Messer and Rhonda Marcum Messer Dillon. In addition to his parents, he was also preceded in death by three brothers, Gilbert Messer, Clellen Messer and Montie Messer, one sister, Betty Meade and one son, Kenneth Lyle Messer.
He is survived by his wife of 64 years, Ethel Griffin Messer, two sons, Chuck Messer and Paul (Kathy) Messer, one daughter, Eva Messer Foster and a special granddaughter they raised, Lila Spaulding Elms, one brother, Edward Messer and a special nephew, Stanley Messer. He is also survived by 10 grandchildren, 18 great-grandchildren, and 1 great great-grandchild.
He was an Army Veteran of the Korean War, where he received a Medal of Honor and a purple heart. He was an avid car lover. He was kind and a loving, caring man, who valued every minute of life. He was loved by all, many nieces and nephews with whom he loved. He will be missed by all.
Per his wishes, there will be no services. Lester donated his body to the Joan C. Edwards School of Medicine at Marshall University in Huntington, West Virginia. There will be a memorial service at a later date.