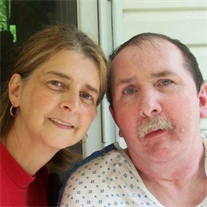 Alvin Bruce Stepp 64, of Kermit, West Virginia passed away on Tuesday, August 8, 2017, Tug Valley ARH Regional Medical Center in South Williamson, Kentucky. He was born Cabell County, West Virginia on June 20, 1953, to the late Thomas J. Stepp Sr. and Beulah James Stepp.
Alvin is survived by his loving wife of 41 years, Julina (Julie) Baisden Stepp, one daughter, Tina (Eldon) Crum of Kermit, West Virginia, three granddaughters, Emilee Hopkins, Hannah Hopkins and Nevaeh Crum and four siblings, Thomas (Gail) Stepp Jr. of Stepptown, West Virginia, Gary (Liz) Stepp of Crum, West Virginia, Mary Lou Moore and Kathy (Leo) Collins both of Columbus, Ohio.
He is also survived by his lifelong best friend, Tim Marcum, who was like his brother. He was known as "Papaw" to Austin, Jacob, and Bernagin. He was an avid hunter and a disabled coal miner.
Funeral service will be held at the Neely Branch Church on Marrowbone Creek, Kermit West Virginia on Thursday, August 10, 2017, at 12:00 pm with Ken Allen officiating. Burial will follow at the Stepp-James Cemetery. Friends may visit at the church on Wednesday, August 9, 2017, after 6:00 pm. Arrangements are under the direction of the Callaham Funeral Home, Inez, Kentucky.