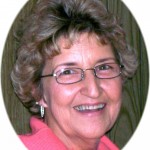 Brenda Jean Horn, 61 of Wurtland, KY; formerly of Martin County, KY; passed away on Thursday, December 22, 2011 in Riverview, Florida surrounded by her children. She was born on March 22, 1950 in Tomahawk, KY; she was  a daughter of the late Virginia Boyd and Clifford Mills who resides at Tomahawk, KY. She worked as a shipping coordinator for Sunoco Chemical in Ohio.
She is survived by her son, Ron Horn of Wurtland, KY, two daughters, Crystal Riley of Riverview, Florida, Shauna Horn of Woodside, NY, three half brothers, Clifford Mills, Jr. of Ohio, Larry Mills of Tomahawk, KY, Darrell Mills of Tomahawk, KY, sisters, Sherry Briggs of Groveport, OH, and Congetta Horn of Tomahawk, KY as well as 3 grandchildren; Nicholas Riley, Katie King, and Austin Horn.
Funeral services will be conducted on Friday, December 30, 2011 at 2:00pm at the Richmond-Callaham Funeral Home, Inez Chapel with burial to follow in the Cox Family Cemetery of Inez, Ky. Visitation will be from 6-9pm Thursday at the Funeral Home. Arrangements are under the care of the Richmond-Callaham Funeral Home.
In lieu of flowers, please mak edonations to the Moffitt Cancer Center in memory of Brenda Horn. Visit their website for details: www. moffitt.org.
* * * * * * * * * *
DENVER MAYNARD 84, BORN JULY, 29 1927 OF KERMIT, WV. TO THE LATE EMMONS AND TINY KIRK MAYNARD, PASSED AWAY DECEMBER 21, 2011 AT THE MANOR CARE HEALTH SERVICE IN OHIO. DENVER IS PRECEDED IN DEATH BY HIS WIFE LOUISA DALTON MAYNARD AND ONE BROTHER EMMONS B. MAYNARD JR. OF KERMIT WV AND ONE SISTER MARIE MARCUM OF TENN. DENVER IS SURVIVED BY ONE SON JAMES (LYNN) MAYNARD OF OHIO AND ONE DAUGHTER DEBORA S. MAYNARD OF OHIO. AND THREE GRANDCHILDREN TABITHA "JOE" GATEWOOD , TIFFANY E. MAYNARD , TAYLOR MAYNARD. VISITATION WILL BE HELD AT THE RICHMOND-CALLAHAM F.H INEZ LOCATION FRIDAY DEC,23 FROM 10AM UNTIL 1PM FUNERAL WILL BE AT THE CHAPEL AT 1PM OFFICIATING WILL BE BILL EVANS OF OPPY CHURCH OF GOD. BURIAL WILL FOLLOW AT THE WARFIELD CEMETERY.
* * * * * * * * * *
 JACKIE LEE DAVIS, 70 BORN SEPT. 22 1941 TO THE LATE ROY C. DAVIS AND VIRGINIA PARSLEY DAVIS, FORMLY OF PILGRAM, KY. PASSED AWAY DEC. 30, 2011 IN COLUMBUS, OHIO AT THE GRANT HOSPITAL.
JACKIE IS PRECEEDED IN DEATH BY HIS MOTHER AND FATHER AND ONE SISTER CONNIE COLEMAN.
JACKIE IS SURVIVED BY HIS THREE SONS. CHRISTOPHER DAVIS OF COL. OHIO, GREG DAVIS, IN THE AIR FORCE, JACKIE LEE DAVIS JR. ALSO OF COL. OHIO. FIVE BROTHERS ALBERT DAVIS OF LOVELY, KY SYLVESTER JIGGER DAVIS OF LOVLEY, KY , DARREL DAVIS OF LOVLEY KY, DAVID DAVIS OF INEZ, KY ROY A. DAVIS OF LOVLEY, KY. TWO LIVING SISTERS EDITH MEADE, AND MELISA COPLEY.
VISITATION WILL BE HELD AT THE RICHMOND-CALLAHAM F.H. WARFIELD LOCATION TUESDAY JANUARY 3, 2012 5PM FOR FAMILY 6PM UNTIL 10PM FOR FRIENDS ALSO WEDNESDAY JAN, 4, 2012 5PM UNTIL 10PM.
FUNERAL WILL BE THURSDAY JAN, 5 2012 AT 1PM AT THE WARFIELD CHAPEL. BURIAL WILL FOLLOW IN THE DAVIS CEMETERY AT LITTLE PETER CAVE, KY.
* * * * * * * * * *
Larry Muncy, age 57 of Lovely, KY passed away Tuesday, December 27, 2011 at his home. Born January 5, 1954 in Martin County, he was the son of the late Eugene and Dolly Evans Muncy. He is survived by one son, Larry J. Muncy of Kermit, WV; one daughter, Laureda Muncy of Kermit, WV; his companion, Vicky Mooney; one brother, Greg Muncy of Paintsville, KY; three sisters, Kathy Collins of Foster, KY, Karen Dalton of Warfield, KY and Stephanie Tucker of Winchester, KY; and four grandchildren.
At the request of Mr. Muncy, there will be no funeral or visitation. There will be a Memorial Service at a later date. Arrangements are by the Phelps & Son Funeral Home, Inez.
* * * * * * * * * *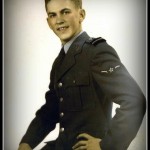 Wallace Raymond Collins, age 81 of Frankfort, KY formerly of Daniels Creek in Van Lear, passed away Saturday, December 24, 2011 in Lexington. Born March 31, 1930 in Johnson County, he was the son of the late McKinley Collins and Callie Daniels Collins. In addition to his parents, he is preceded in death by a son, Morris Gregory Collins; one brother, Carl Collins; two sisters, Lois May and Mag Penix. He is survived by one daughter, Deidre Forney of Frankfort; one brother, Clyde Collins of Van Lear; one sister, Mary Ferguson of Lexington; and three grandchildren. Raymond was a veteran of WWII and worked in real estate.
 Funeral services will be 1:00PM Wednesday, December 28, 2011 in the chapel of the Phelps & Son Funeral Home with burial to follow in the Collins Family Cemetery at Daniels Creek. Jerry Scott will officiate. Friends may visit the funeral home from 5PM-8PM Tuesday and until the time of service on Wednesday. Arrangements are by the Phelps & Son Funeral Home, Paintsville.
* * * * * * * * * *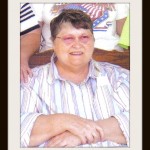 Susan Alice "Susie" McGinnis 70 of Inez passed away at Highland Regional Wednesday.
Susie was the daughter to the late Willie B. and Lushie McGinnis also preceding her in death are brother Clellon McGinnis and sister Goldie Mae McGinnis.
Susan is survived by her a daughter Oretha Preece of Inez; three sons Elbert McGinnis, Bruce McGinnis, and James (Sandy) McGinnis all of Inez; six grandchildren Randal (Jessica) Preece, Jessica Preece, Dustin McGinnis, Henry McGinnis, Larry Killion and Eric Musick; two great grandchildren Damon Preece and Payden Musick; six brothers Bazil McGinnis, Abe McGinnis, George McGinnis, Leslie McGinnis, Gordon McGinnis and Benny McGinnis; four sisters Vicki Magee, Thelma Cook, Onita McGinnis and Marietta McGinnis along with a host of nieces, nephews and friends including a very special friend, neighbor and caregiver Lillian Rose Howell.
Susie was of the Church of Christ faith and loved her brothers and sisters in Christ. Funeral will be 11 AM Saturday in the chapel of the Phelps and Son Funeral Home Inez with visiting 5-10 Thursday and all day Friday at the funeral home.  She will be laid to rest in the Delong-McGinnis cemetery on Jones Fork in Debord, Kentucky. Arrangements are under the direction of the Phelps and Son Funeral Home of Inez.