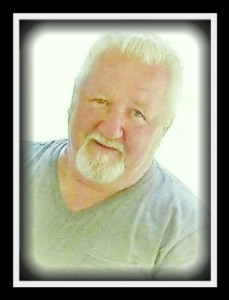 Gary Landon Stafford, age 66 of Tomahawk, KY went home to be with the Lord on September 9, 2013. Born October 30, 1946 in Martin County, KY to the late John and Carmie Johnson Stafford. In addition to his parents he is preceded in death by two sisters, Evelyn Auxier and Rebecca Tackett. Gary is survived by his wife, Mary Stafford of Tomahawk; one brother, Richard (Jewel) Stafford of Louisa, KY; two sisters, Hattie Banks of Letcher Co., KY and Rosetta Banks of West Van Lear, KY; eight children, Gretta (Tim) Ward of Milo, KY, Carmel (Danny) Cline of Debord, KY, Gary (Brandy) Stafford of Tomahawk, KY, Juanita Stafford of Tomahawk, KY, Helen Proctor of Tomahawk, KY, Mary Jo (Elbert) Osborne of Beauty, KY, John (Jolene) Stafford of Inez, KY, Shane (Trista) Stafford of Inez, KY; eighteen grandchildren, Chasity Crum, Chris Ward, Johnathan Perry, Courtney Osborne, Brady Cline, Ethan Osborne, Braxton McGinnis, Greyden Proctor, Daylon Stafford, Abigale Stafford, Logan Stafford, Julian Stafford, Jacob Stafford, Bryson Osborn, Daniel Cline, Brian Cline and unborn twins, Shane Parker Stafford & Madeline Paige Stafford; one great grandchild, Peyton Crum; as well as a host of nieces and nephews.
Gary was a proud U.S. Army Veteran serving in Vietnam from 1966-1968.
Funeral Services will be held Friday, September 13, 2013 at 2PM in the chapel of the Phelps & Son Funeral Home with burial to follow in the Stafford Cemetery at Milo. Jack Ward will officiate. Friends may visit the funeral home from 5-10Pm on Wednesday, and all day Thursday. Funeral arrangements are by the Phelps & Son Funeral Home, Inez.